Sambuca-flambé Grilled Doré-Mi Cheese with Apple Syrup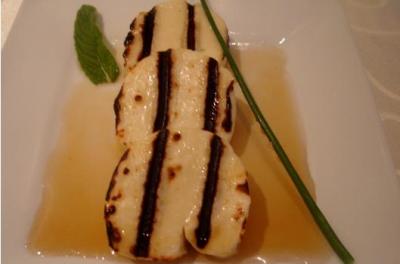 Ingredients :
200 g Saputo Doré-Mi cheese
100 ml Cataphard Orchards Apple Syrup
100 ml Sambuca
Method
– Cut cheese into 1-cm slices.
– Grill on a hot barbecue grill, one side only, for 1 minute
– In a pot, heat Sambuca and flambé.
– Remove from heat. Add grilled cheese and apple syrup to pot.
– Remove from pot and serve immediately.